Family Interventions, Inc. (CFI) was formed on October 31, 2005 in response to a lack of resources that were available to children and families in southern West Virginia that put them at risk for harm.



Cornerstone
Each program is focused on CFI's mission: to promote safety, permanency, and wellbeing for children and families in West Virginia.
West Virginia Public Broadcasting put together a very compelling reason for why West Virginia needs to invest in early childhood education and programming.
Thanks to filmmaker John Nakashima, West Virginia Public Broadcasting, and under-writer Catholic Charities, we have a new way to tell the story about what West Virginia kids and families face. Have you seen the new movie 1,000 Days, about child poverty in West Virginia?
http://video.wvpublic.org/program/first-1000-days/




Our Current Fundraiser!

We are excited to announce that Cornerstone Family Interventions, Inc. has just enrolled in the Kroger Community Rewards Program! Once you register, every time you shop for groceries and scan your Kroger card, Cornerstone will automatically start earning a rebate- at NO COST to you!
Once you enroll, please post #CornerstoneCommunityRewards to let everyone know that you supported Cornerstone.
To register your Kroger Rewards card to support our community rewards program:
Register online at kroger.com/communityrewards and click enroll.
Be sure to have your Kroger Plus card handy and register your card. Simply search for Cornerstone Family Interventions or enter our NPO: 88485 and click on confirm
If you are a new online customers, you must click on SIGN UP TODAY in the 'New Customer?' box.

Click on Sign In/Register
Sign up for a Kroger Rewards Account by entering zip code, clicking on Cornerstone Family Interventions, entering your email address and creating a password, agreeing to the terms and conditions
You will then get a message to check your email inbox and click on the link within the body of the email.
Click on My Account and use your email address and password to proceed to the next step.
Click on Edit Kroger Community Rewards information and input your Kroger Plus card number.
Update or confirm your information.If you do not yet have a Kroger Plus card, they are available at the customer service desk at any Kroger.
To verify you are enrolled correctly, you will see our organization's name on the right side of your information page.
REMEMBER, purchases will not count for Cornerstone until after you
register their card(s)Do you use your phone number at the register? Call 800-576-4377, select option 4 to get your Kroger Plus card number.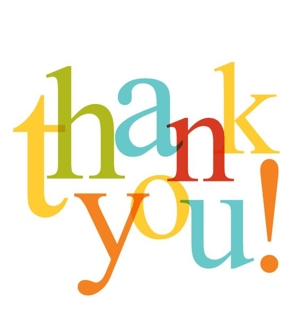 Thank you to the 6 households who shopped at Kroger between 3-1-2016 and 5-31-2016 (Cycle 7, Qtr 3 2015 2016) and designated Cornerstone as your nonprofit. You contributed to a $141.26 total donation for Cornerstone!
If you haven't designated Cornerstone as your nonprofit and your place of worship is not participating, please consider choosing Cornerstone. It's free and you get to keep all of your Kroger points.

https://www.kroger.com/account/enrollCommunityRewardsNow





Tell Your Congressional Delegation To Support Reauthorization Of The MIECHV Program

The Maternal, Infant, and Early Childhood Home Visiting (MIECHV) program supports families with millions of home visits that strengthen families and communities across the United States. Without reauthorization, these necessary services will be cut for families in need and programs will be unable to reach more families.
Congress must extend the MIECHV program for five years with incremental funding increases until the program reaches the funding level of $800 million per year to ensure stability for families, effectiveness of programs, and expansion of resources.